Today we are ditching our old internet service because we finally have fiber optic in our town!  Wahoo!  We are so so thrilled!  However, while the guy was installing it, he found a huge wasp nest on our house.  Ugh.  We have a big problem with wasp nests.  Just this weekend I got rid of two, I need to get a really tall ladder to reach another two, and now, another one.  Sigh.  We are constantly fighting to keep them out of our eaves, windows and from behind our shutters.  As I have asked around, it sounds like this is simply a problem with where we live.  It is common in Indiana, so it isn't us, it's them.  As a result, we have become pros at removing wasp nests on our own without getting stung!  So today, I want to share our tips for How to Remove Wasp Nests without Hiring Someone or Getting Stung!  I promise, it can be done!  And it's much easier then you might think…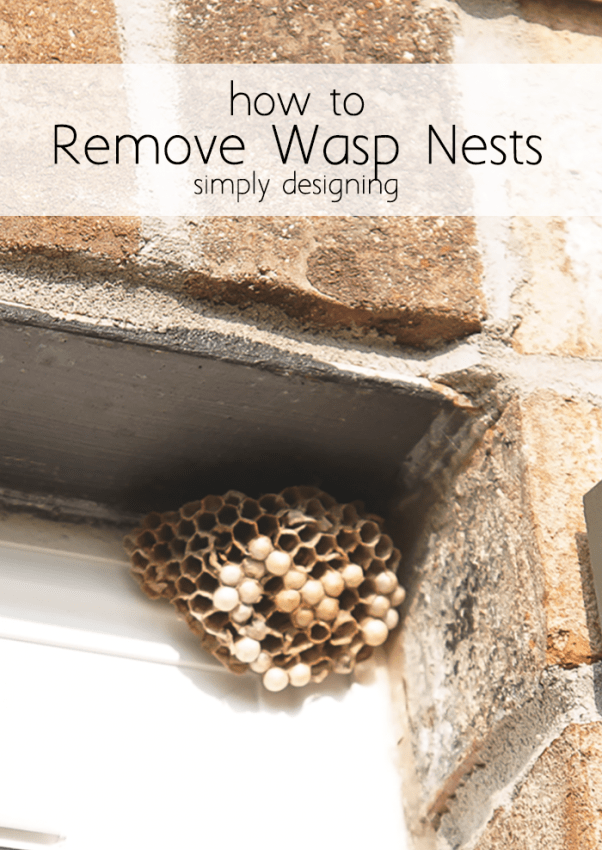 Like I said, we have wasps invading everywhere!  We have them crawling under our shutters: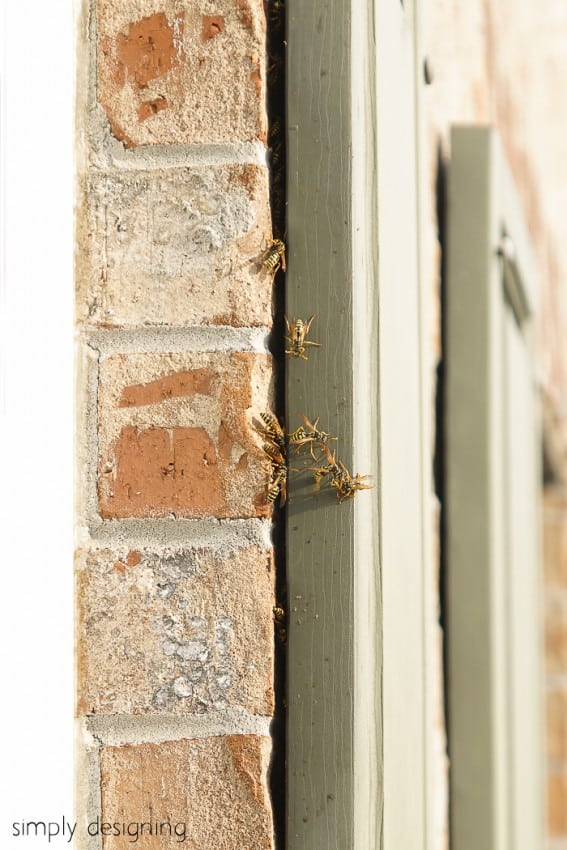 And in the corners of our windows: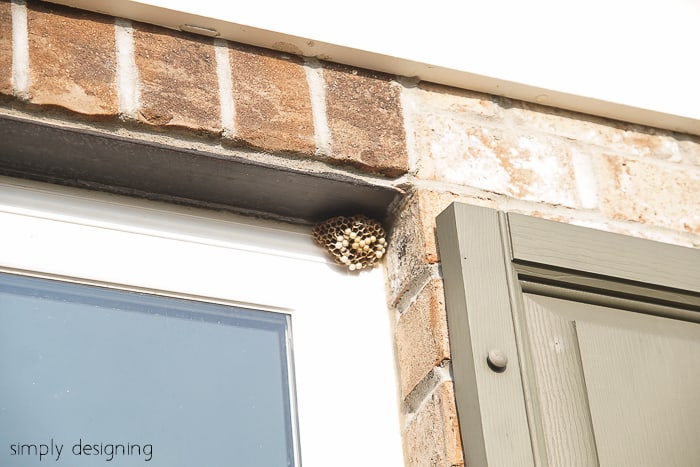 Look, we actually have two right in a row: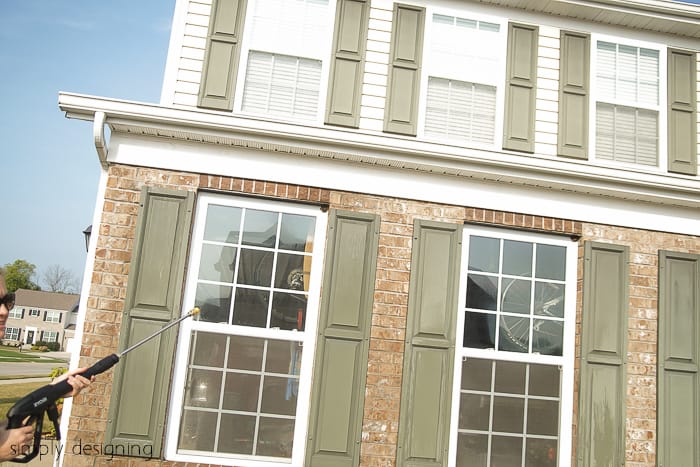 So let's get down to it! (affiliate links included for your convenience)
How to Remove Wasp Nests
First you want to actually kill the wasps.  So head to your local hardware store and pick up Wasp Killer.  It comes in a spray can and has a pretty good spray range.  Pick up a couple of cans, you will probably need more then you think.  We used this kind here.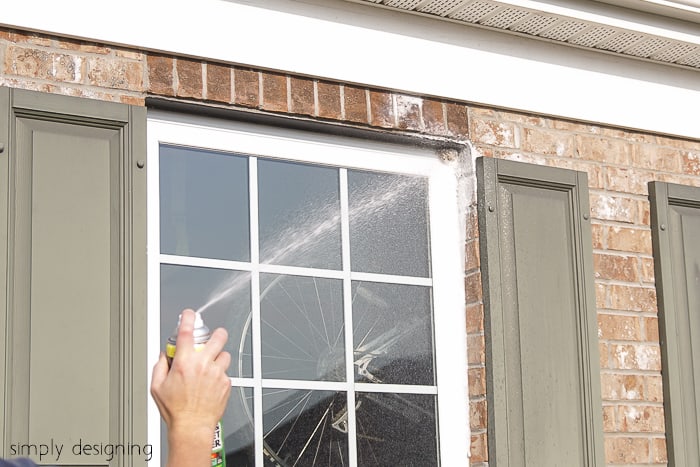 Spray the affected areas with the wasp spray liberally.  This will essentially kill the wasps on contact.  This is a good thing.  If you just spray them with water for example, or try to knock the nest down before doing this, you will just make them mad.  And you don't want mad wasps exiting their home.  So use wasp killer to kill them before doing anything else.
After you have sprayed, let it sit for a few minutes.
Next you will want to remove the wasp nest.  Even though you have sprayed, there is a small chance there might be a wasp or two still alive in the back of the nest, so you will want to remove the wasp nests from a distance and preferably not on a ladder if possible.  Just in case.
This is where a power washer will come in handy!  A big huge thank you to Ryobi for sending us this awesome tool.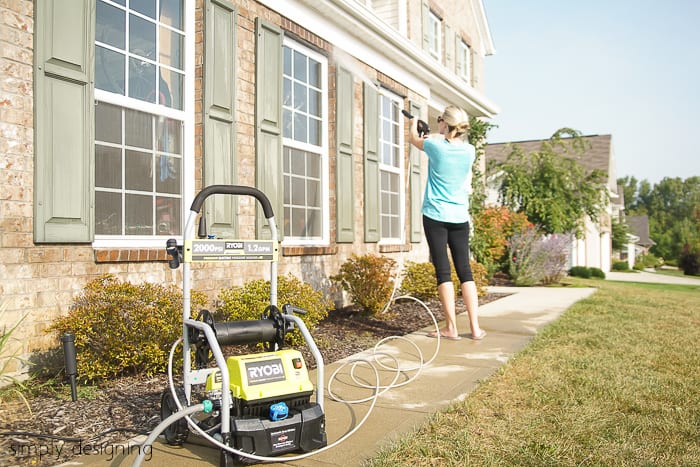 Yes, power sprayers are awesome for cleaning your driveway, sidewalks, siding, deck, windows and even getting cobwebs out of the eaves of your house!  (Believe me I also did ALL OF THAT this weekend too!)  But because they offer a high powered stream of water, it also works great for knocking things like wasps nests out of the eaves (or windows) of your home at safe distance!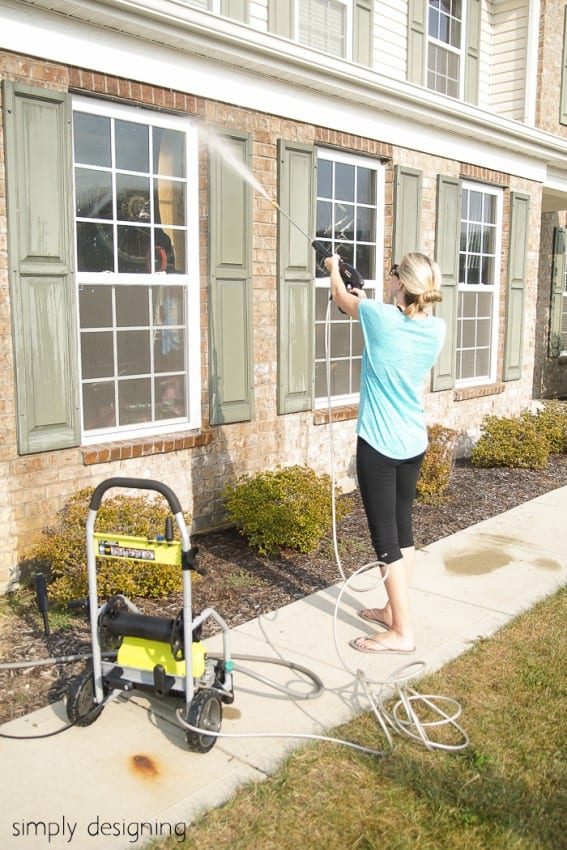 We use the Ryobi 2000 PSI Electric Pressure Washer and it got the job done in no time!
After just a few seconds of spraying, the nest came down out of my windows.  And I am officially wasp nest free!  At least for the moment…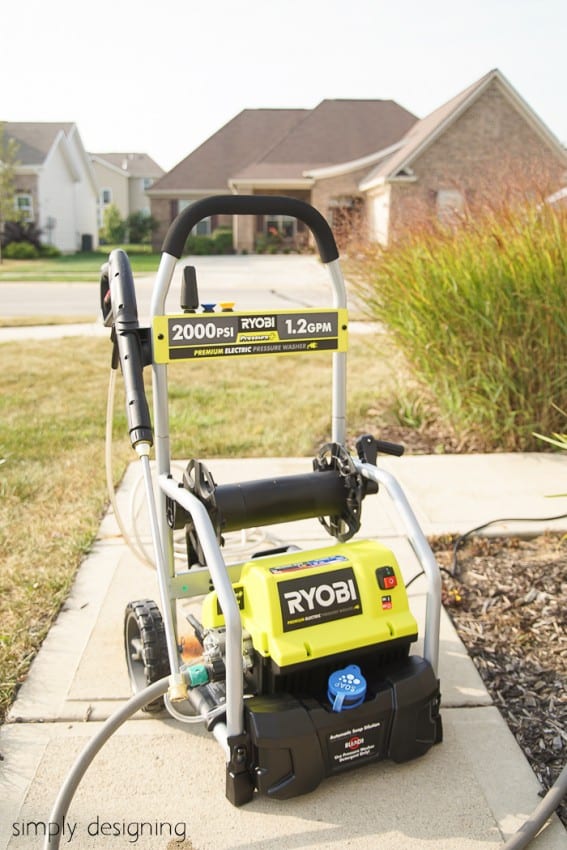 The other thing I am really excited about is that this pressure washer has a detergent tank, so I can easily clean and rinse with this powerful 13 amp electric motor machine!  It comes with three different nozzles and a 25′ high pressure host that makes cleaning a big area fast and easy.  The frame is also built to not roll or tip and I personally found it to be extremely sturdy when I used it!  You can find out more about the Ryobi 2000 PSI Electric Pressure Washer HERE.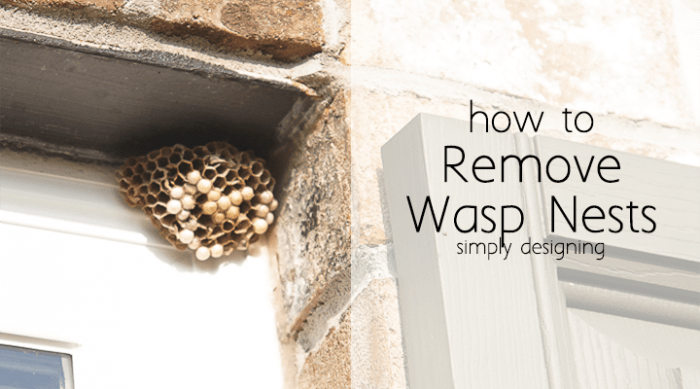 You might also enjoy these posts: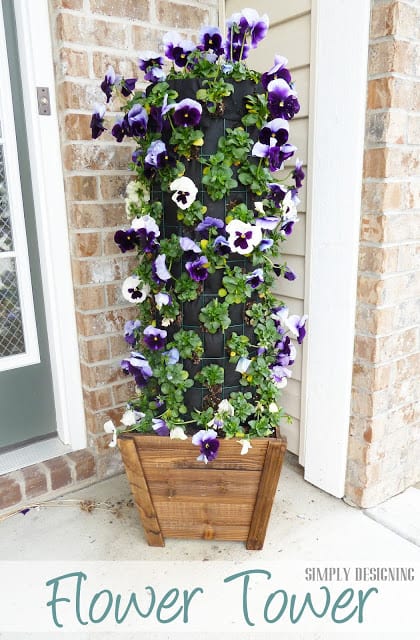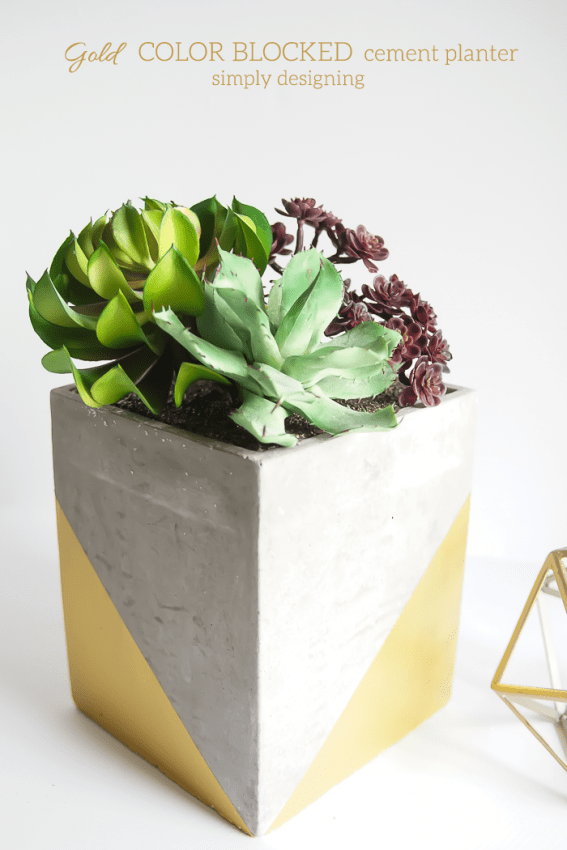 Gold Color Blocked Cement Planter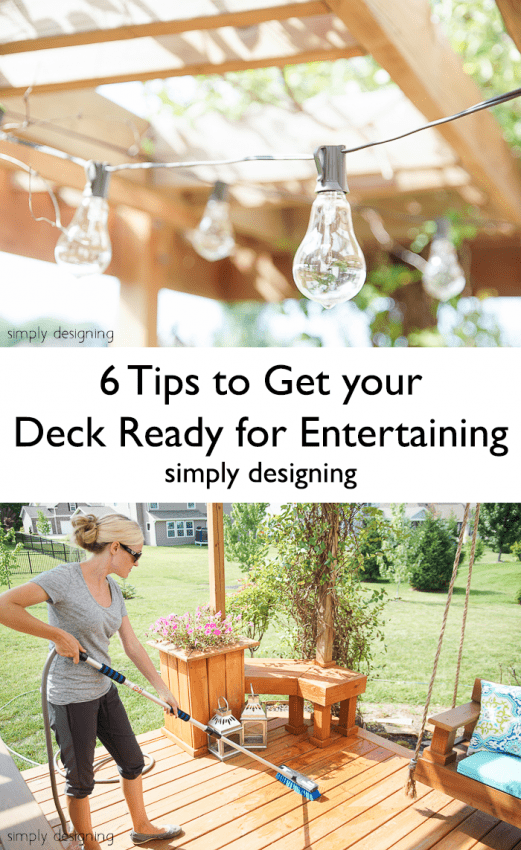 6 Tips to Get Your Deck Ready for Entertaining