I made my kids chore chart using great products from Office Depot as part of a sponsored post for Socialstars. #GearLove
There are only a few days left of school and then it is summer!  Woot woot!  I am excited to be off of the school routine, but I am also nervous that my children who love to have a busy day planned might tucker me out by day two.  But I am really excited and am working on a plan for the summer so that we all have time to do fun things together but still do important things like chores, piano practicing and reading.  So today I am really excited to show you how I decided to gear up for great this summer with my FREE Kids Chore Chart Printable!

FREE Kids Chore Chart Printable
First of all, we have been working on teaching our children responsibility by using the Jewel Method.  You can read more about that HERE.  This Chore Chart fits perfectly with this method but you can also use it independent of it.  It is completely your choice.  But the main goal is to teach kids responsibility while motivating them and keeping a system that is fun and simple to use!  Since my children have been using the Jewel Method for a while now, we decided to add in this chore chart that will help them know what is expected of them a little more clear and help spell out a weekly plan for them and me!  All while ensuring the house stays in order and my children are continuing to learn responsibility.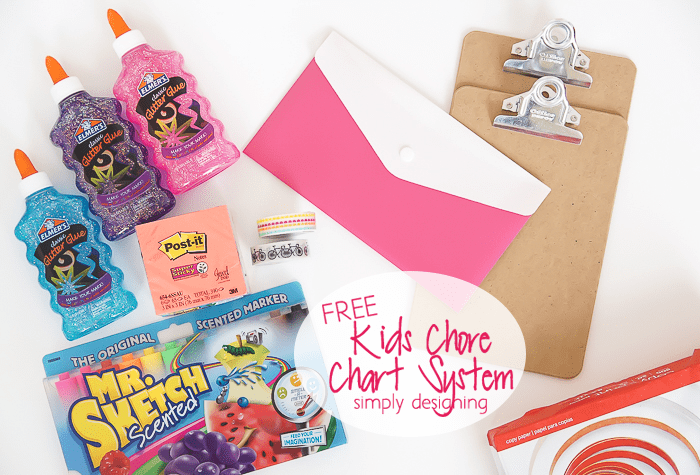 I went to Office Depot the other day and grabbed a stash of supplies for summer art projects with my kids (which I can't wait to show off to you later) and supplies to create my new chore chart system!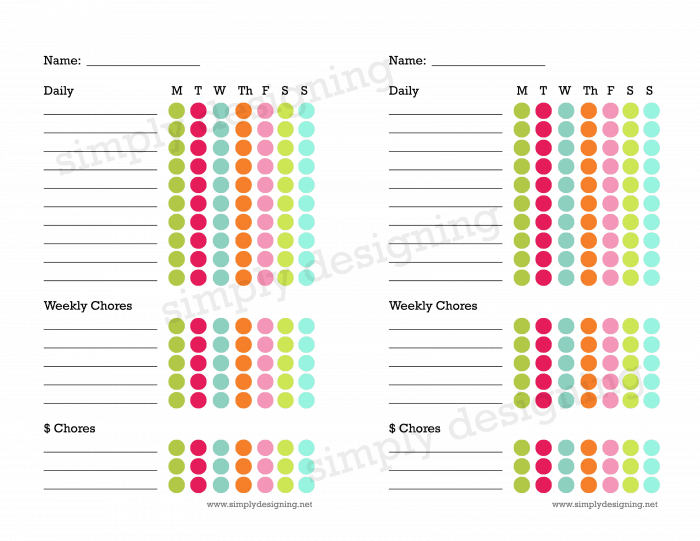 I went home and designed my new chore chart keeping in mind that I needed something flexible and simple.  I wanted something that would work with our already successful jewel method but also something that would work standing on it's own.  And I think I came up with it!  Here is my really cute and fun chore chart!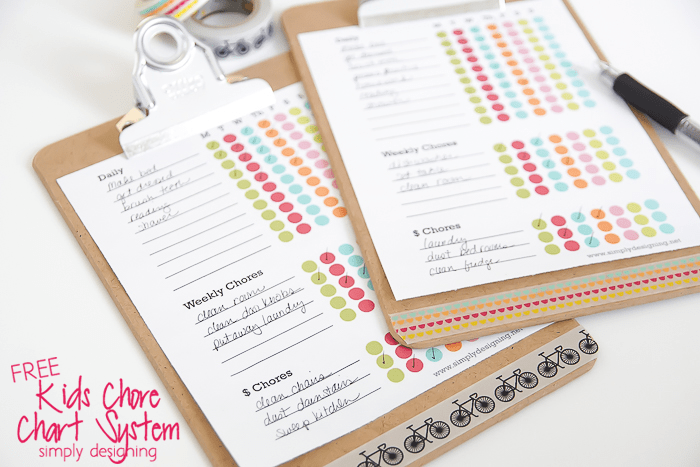 Under "daily" I will write tasks that they are just expected to do every day like shower, practice piano, brush teeth etc.  This is daily routine things that sometimes they still need a reminder for, but generally know it needs to be done.  However this allows me to now track it!  The daily tasks will result in jewels earned.
Under "weekly chores" I will list tasks they need to do at some point during the week but not every day like put their laundry away or help with household chores.  The weekly chores are just expected as part of our family.  (Yes, I expect my children to help out simply because they are a part of the family!)  But again this gives me an easy way to make the assignment and follow up with it.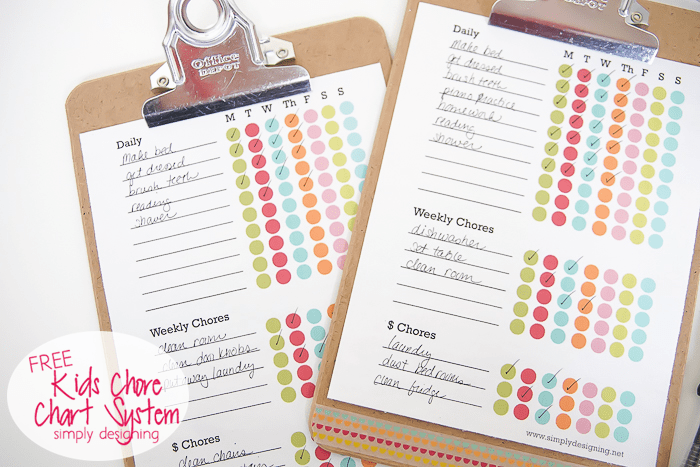 Lastly, I have a "$ chore" section.  We have just started to allow our children to do chores to earn money on a regular basis.  We do not give our children allowance, but we feel it is important to allow our children opportunities to earn money so that we can help teach them how to manage it, how to save, pay tithing and of course, save up and spend it on something they want!  My daughter is currently making her cash doing laundry!  Which is a win-win for both of us!  And my son will have a few opportunities to earn money as well.  When they have completed a task, they can check it off.
Once I determined how to design my chore chart, I worked on creating a fun system and cute clip boards for them!
To make these chore charts I needed the following supplies:
Download From The Printable Library
I have included both a bright colored chore chart and a darker more subdued chore chart.  So you have two to pick from to use but both function the same.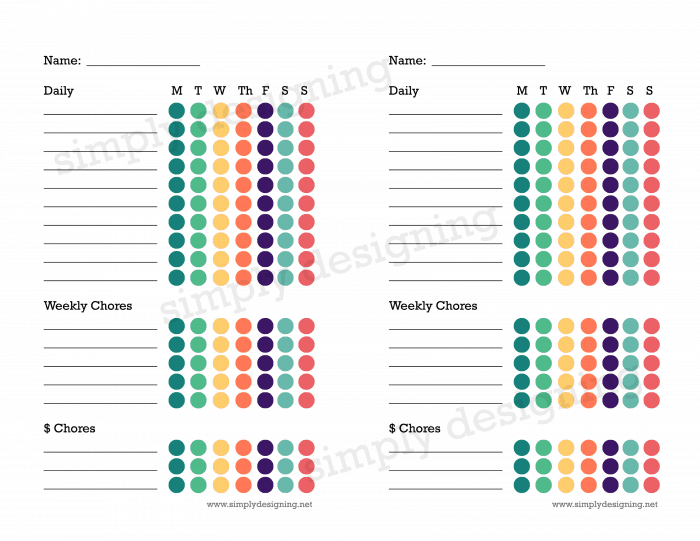 And to make these chore charts more fun I picked up these cute mini clip boards and washi tape from Office Depot!  I decorated the clip boards with a little washi tape mostly so my children could easily recognize which one is theirs, but also because everything is prettier with washi tape!  Office Depot has an awesome selection of Scotch Brand washi tape!  And my kids are obsessed with clip boards!  So I am hoping the fact that these little chore charts are on pretty clip boards will help motivate my children to use them!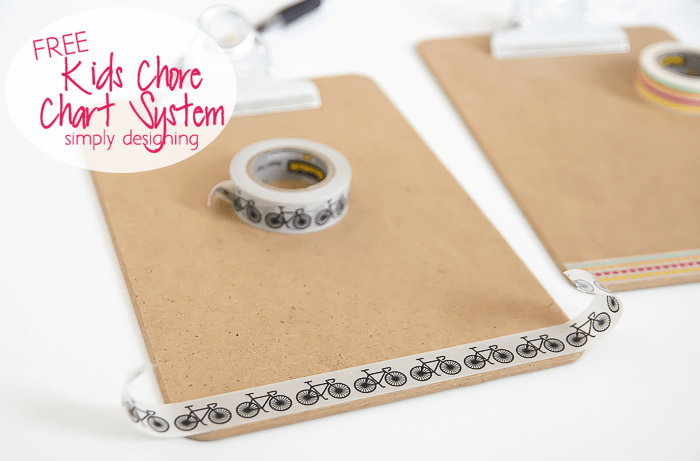 I even picked up a cute little plastic envelope at Office Depot to keep a little cash in so that I can easily keep cash on hand to pay my kiddos for their chores.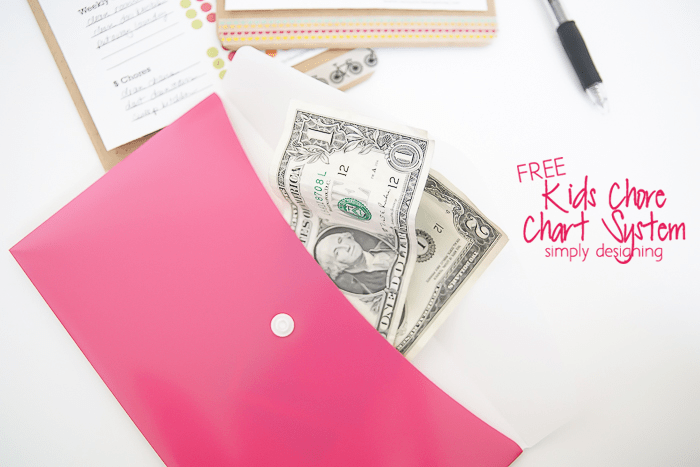 So far this system is working great for my kids and I am so excited to be able to share it with you today!
I love shopping at Office Depot because they have a huge selection of home office supplies, school supplies and even crafty supplies!  There are so many fun ways to get organized using awesome products from there as well!  I love having great products to help me be more productive and creative!  If you love great tools to help you be more creative and productive, be sure to show them off and hashtag your photos with #GearLove so we can all see!
You might also enjoy these ideas too: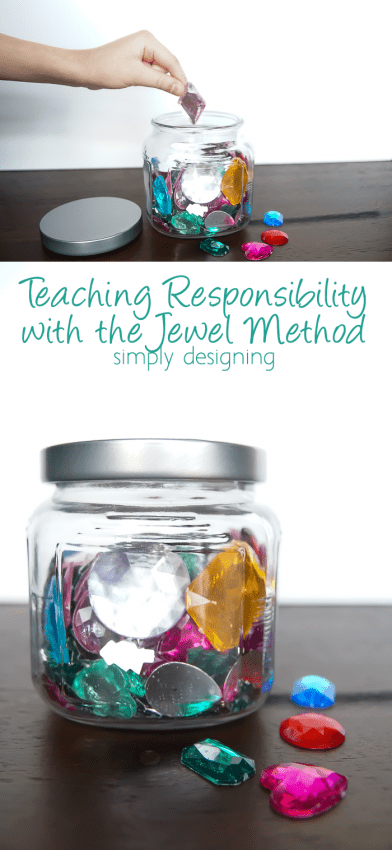 Teaching Responsibility with the Jewel Method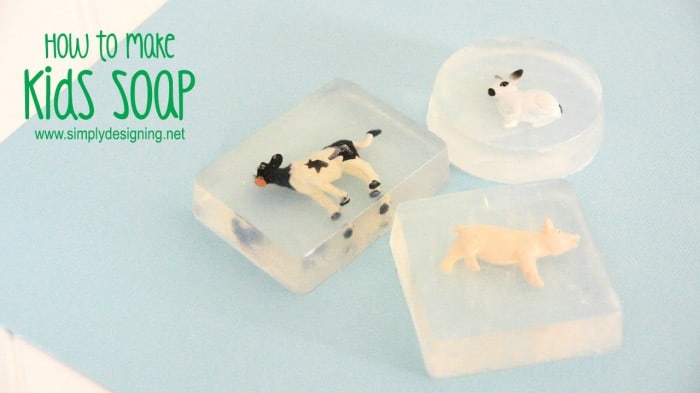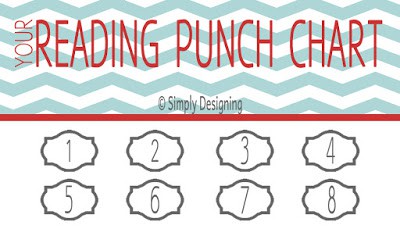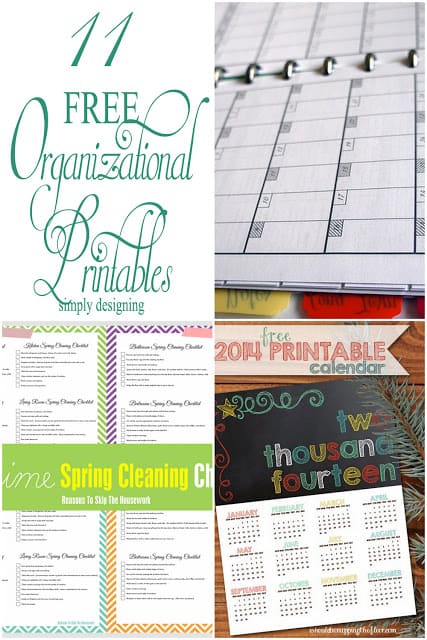 11 Free Organizational Printables