Easter Egg Ornament Gift Idea
We have so much fun creating fun Easter and Spring crafts around our house.  And my kids love to be involved!  So today I want to share a little something special with you!  This fun Easter Egg Ornament makes the cutest gift idea or would be perfect to hang on a tree or a few branches in your home!  I think I am going to package a few of these up with some sugar cookies and icing and drop them off to friends and neighbors as gifts!  Either way though, his is just an adorable little craft that your whole family can have fun helping you make!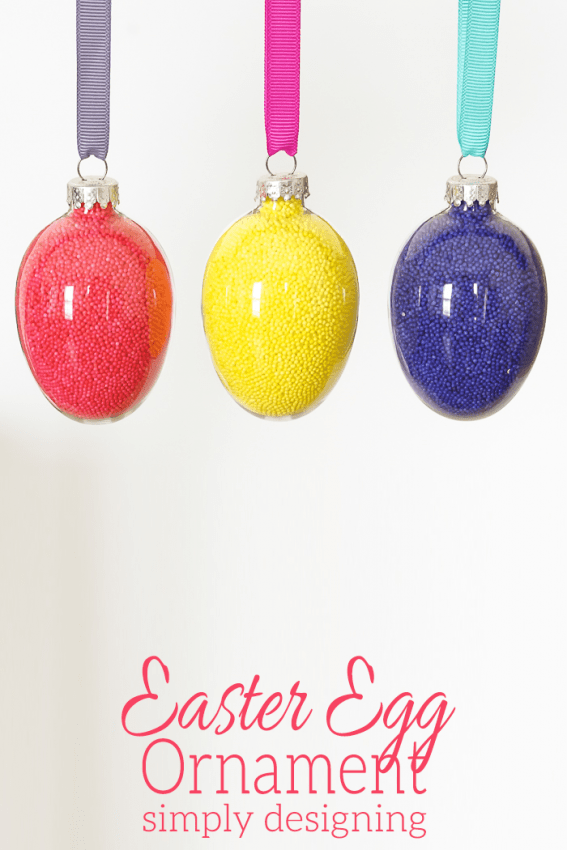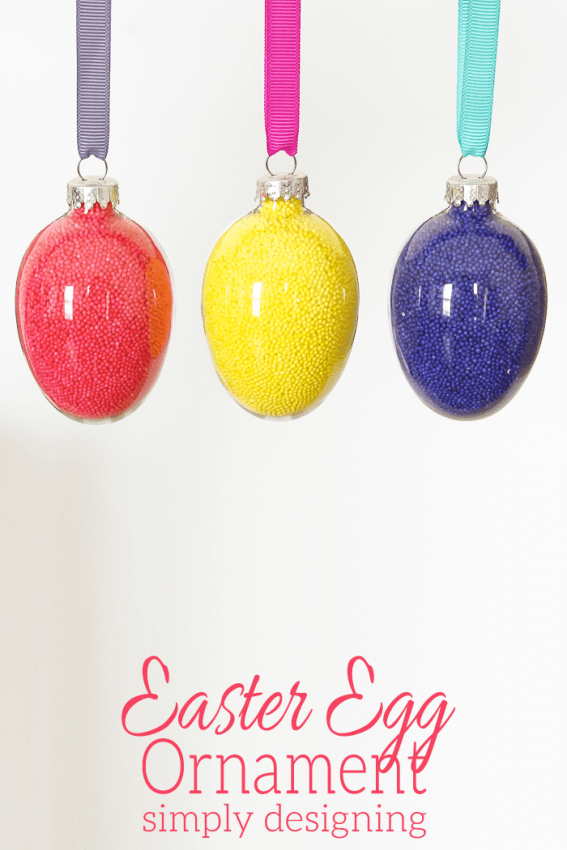 Aren't these so cute!?  I love how these are so easy to make and easy to customize!  I decided to have a little fun with some bolder spring colors and created these bright pink, yellow and blue sprinkle ornaments this year!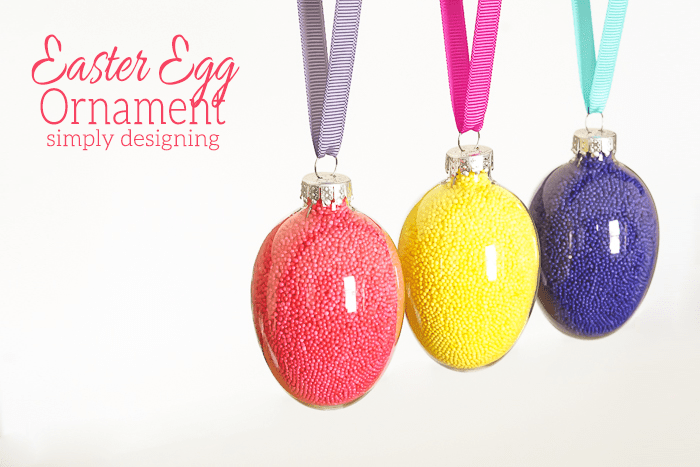 (affiliate links may be contained in this post)
To create this Easter Egg Ornament Gift Idea, you will need: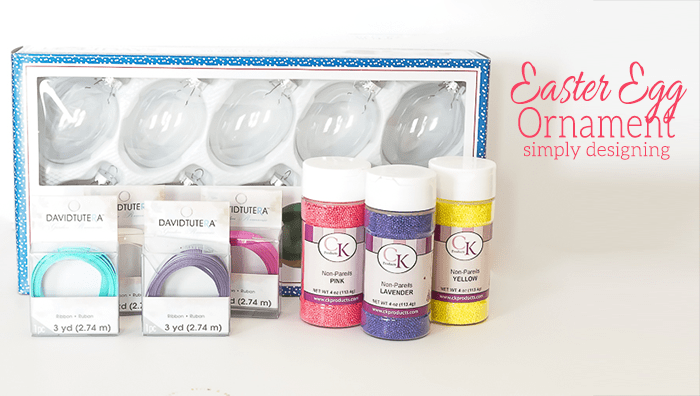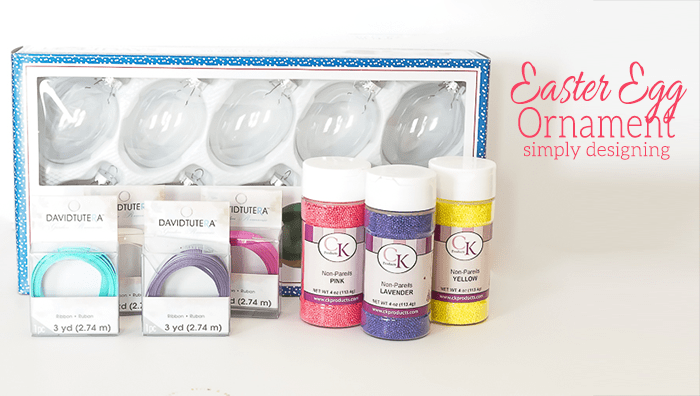 You will begin by removing the top off of the ornament.  You want to be careful that the ornament or the top doesn't break, so just take your time and be careful.
Then fill the ornament with sprinkles using a funnel.  It was still a little bit messy but overall the funnel helped to keep the sprinkles mostly contained.  I used nearly a full jar of sprinkles in order to fill the ornament to the top with sprinkles.  So plan one 4 oz jar of sprinkles per glass ornament you want to fill.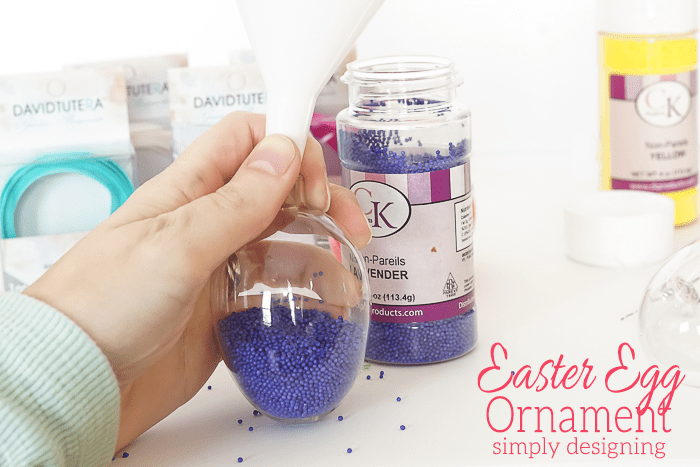 After the ornament is filled with sprinkles, you can add a bit of complimenting ribbon to the top!
I tied a longer piece of ribbon around the top so that I could hang mine.  But if you want to gift these to someone, tying the ribbon in a bow would be really cute too!  Either way they are super cute and so fun!  And I love what a fun pop of color this creates!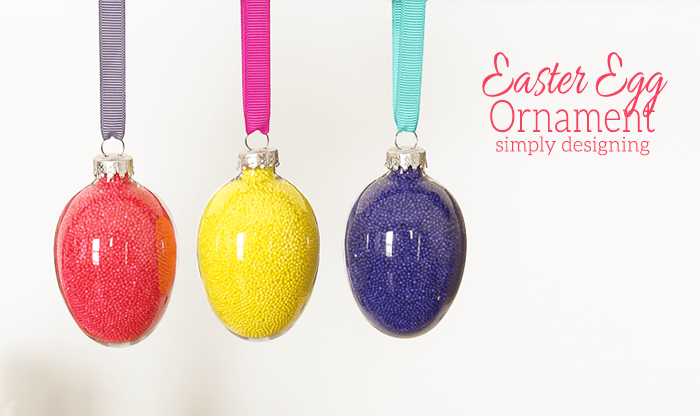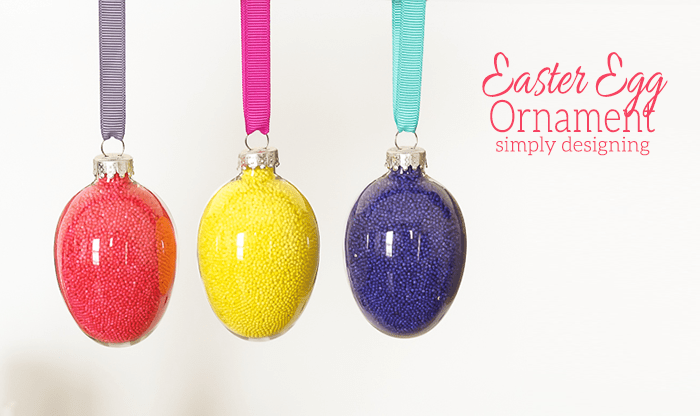 My kids also love these and this would be a great project to let little ones help with!  They would have so much fun picking out the colors of sprinkles and even pouring them into the funnel!  This is a great project for the whole family!
Happy Spring!
This post was first shared on Crafts Unleashed blog.  But all images, ideas and photographs are mine.