It's my favorite time of year when love and chocolate combine to make a delicious holiday.  Yes my world mostly revolves around excuses to eat yummy food…mainly chocolate.  Today I am really excited to share this cute "all you need is love and chocolate" printable with you plus one of my favorite treats ever that would be perfect for giving to your special someone this Valentine's Day!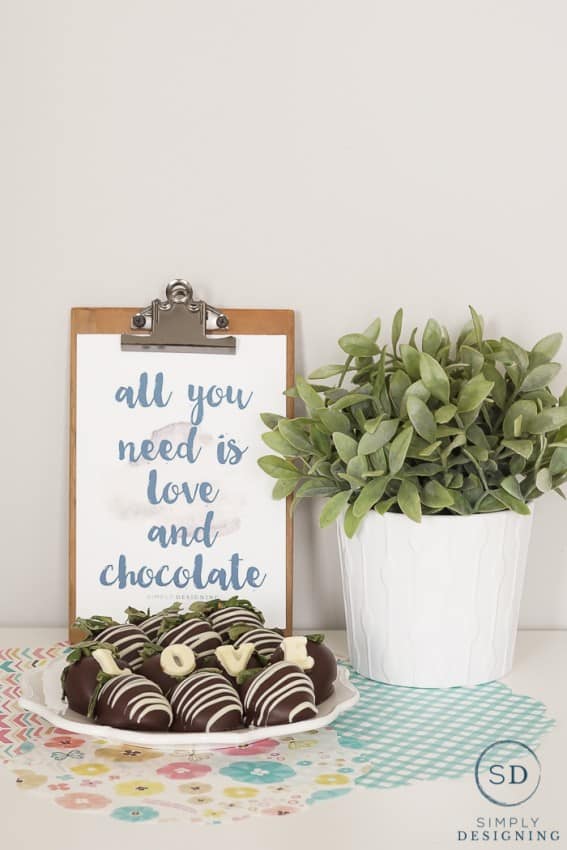 [shareaholic app="share_buttons" id="7382499"]
Subscribe to the Newsletter
Subscribe to get the Newsletter and gain Access to a Library of Free Printables!