I am so excited to begin another Whimsy Wednesday link party today!  Woot woot!  Thanks for joining us today!  Last week we announced our new hosts and we are excited to have them on board!  We are also excited to see what you have been working on!  But first I couldn't resist sharing this tasty looking S'more Chocolate Chip Cookie Skillet from Flavours and Frosting.  It combines the best of a skillet cookie and s'mores!  YUM!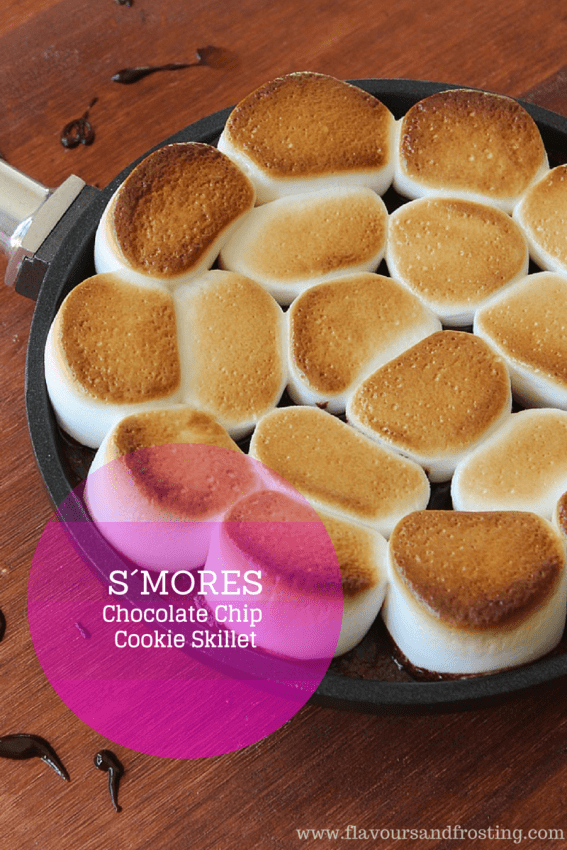 And now it's time to party!  Scroll down and join in the fun!  And be sure to follow me on Instagram!  Once you've linked up with us, be sure to stop by Instagram, upload your project and hastag your post (that you are linking up today)!  I will share a few of my favorites throughout the week!  Hashtag the image #SimplyDesigningShares so that I can find you and so that you have a change to be shared on my IG feed!  Woot woot!
Whimsy Wednesday 183
Tonight is the night!  We are set and ready to go for an absolutely fun Whimsy Wednesday link party!  Be sure to follow the hashtag #WhimsyWednesdays for all things related to the party.
Here are our hosts:
Eek!  I'm so excited for this week's link up!
And in case you missed it, here is the round-up from last week's projects!
15 Scrumptious Pumpkin Recipes
Since all of you always have so many gorgeous projects and we have SO many people coming to share with us, I wanted to offer you the opportunity to get your projects seen more.  Really!  Besides the weekly round-ups, hop on over to my Instagram feed for another chance to be shared!  Hashtag your link up post with #SimplyDesigningShares and I will share a few of my favorite posts throughout the week on my IG feed!  Wahoo!
Please be aware of the Rules of the Party and abide by them!  Please do not link parties or shops.  Everything else is accepted.  Please be aware that by sharing at Whimsy Wednesdays, you are giving permission for your projects to be shared on social media and in round up posts, which will be pinned using a scheduling tool for maximum exposure.  The feature will include a link back to you. DO NOT link up photos that you have purchased and do not have permission to share.