Did you catch what I was up to last week on Instagram?   Oh my goodness I had the adventure of my lifetime!  If you missed it, be sure to head on over to see what I was up to!  Also I did my very first Periscope last week too!  Be sure to follow me @simplydesigning to see my latest behind the scenes videos there!
In the mean time, I am glad you still stopped by to say hi and to link up at this week's Whimsy Wednesday link party!  I will be following along to see what you pinned this week!  And of course featuring a few of my favorites on my blog early next week!
If you want to see what we are up to this summer, be sure to follow me on Instagram HERE!   And be sure to follow me via Email HERE so that you don't miss a single thing!
Remember that to keep up to date with the latest projects and adventures I am up to, be sure to follow me on Instagram!!  Also be sure you are following me on Pinterest too!  Don't forget that all 5 of our hosts LOVE sharing your posts on G+!  So be sure you are on G+ and follow us so that we can tag you if we feature you throughout the week!
And now for an IMPORTANT ANNOUNCEMENT!
The upcoming school year also means some changes around here.  I am sorry to say that Kelly and Jenn will no longer be co-hosts for Whimsy Wednesdays.  The party will be continuing though!  We have three new co-hosts that are going to knock your socks off and we've worked hard to make sure that every niche is covered so that you all get your chance to be featured.
We will have:
The Foodie: ?
The Parenting & Kids Activities Blogger: ?
The Party Planner: ?
The DIYer: ?
The Crafter: ?
And ME of course!  Can you guess which one of those I am??
Are you as excited as I am to find out who they are?!  You don't have to wait too long.  Starting September 1st we will have a new line up of co-hosts that are looking to discover your talent!
Welcome to this week's edition of Whimsy Wednesdays!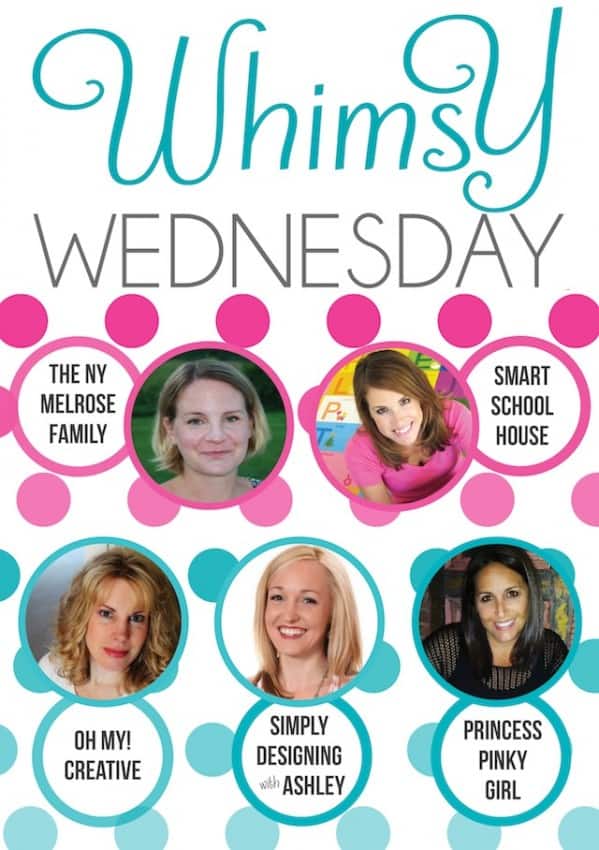 Be sure to follow me on Google+ HERE!
Did you all know that Whimsy Wednesdays is the GOOGLE+ sharing party?  All of us are active on G+ with over 400,000 people having us in their circles combined.  We are looking to share your posts, which means just a bit of interaction for you, but we can't share if you're not there!  So, to make it easier for us to share your content, use the hashtag 
#WhimsyWednesdays
 when you share your content on G+.  We'll be searching the hashtag all week to see who's taking part in the party.
Please subscribe by email to be sure you know when the party gets started!  Sign up here.
Before we begin, be sure to check out these really awesome Homdemade Spa Treatments!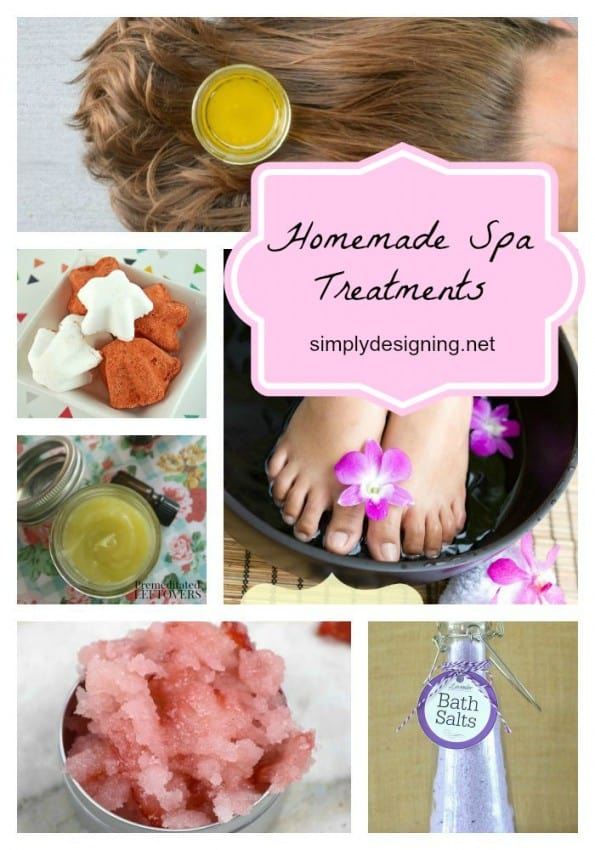 And now it's time to PAR-TAY!
Rules:  
Please do not link parties or shops.  Everything else is accepted.  Share the love and visit at least 2 other links.
DO NOT link up photos that you have purchased and do not have permission to share.
Please be aware that by sharing at Whimsy Wednesdays, you are giving permission for your projects to be shared on social media and in round up posts, which may be pinned using a scheduling tool for maximum exposure.  The feature will include a link back to you. Happy Linking!