I can't believe that Christmas is only 3 days away!  Eek!  Our children are rich with excitement and our house is filled with laughter, cheer and of course the occasional sibling rivalry.  (just being real)  But don't worry, I have a few ideas for fun last minute Christmas crafts that are perfect to still create this week!  And they are perfect to involve your children in too!  So bring out your crafting supplies and your hot glue gun and help contain the excitement by doing a little last minute Christmas craft – ing this week!
See my Segment on Fox59 for my latest ideas!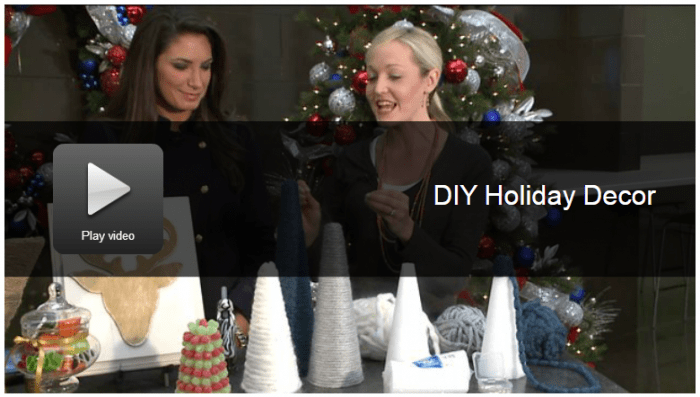 Click the image above or HERE to see the full segment!