This Homemade Ice Cream recipe is super simple, takes just three ingredients, and is quite possibly the most delicious homemade vanilla ice cream I've ever tasted. This ice cream takes a little less hands-on time then my Ice Cream in a Bag Recipe and pairs perfectly with my Rhubarb Crisp recipe that you can find HERE and my Easy Peach Cobbler recipe HERE. Keep reading for the full recipe and tutorial below.

There's never a bad time for homemade ice cream, right?! It can be simple to make ice cream at home, believe it or not! This recipe has no weird steps and no extra equipment required, you can make it with things you probably already have on hand!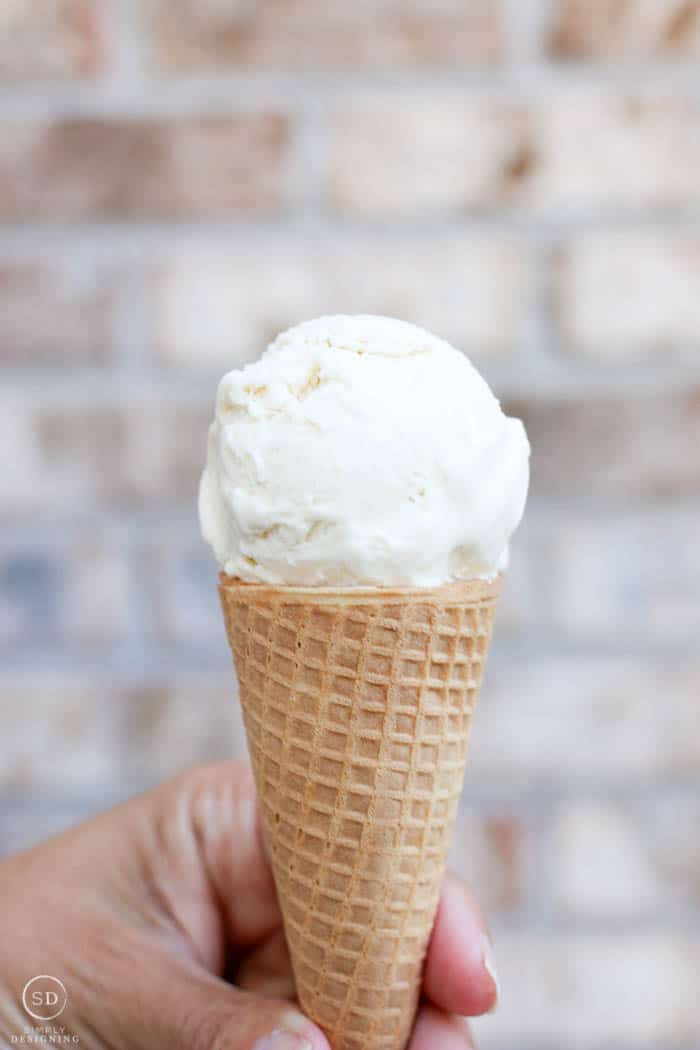 Why should you make your own ice cream?
You can make homemade vanilla ice cream at home without all the additives and ingredients that you might find in store-bought varieties. One of the biggest reasons I love making ice cream at home is just that: I get to see what is going into the recipe. I know for sure what I'm eating and feeding my friends, family, and loved ones.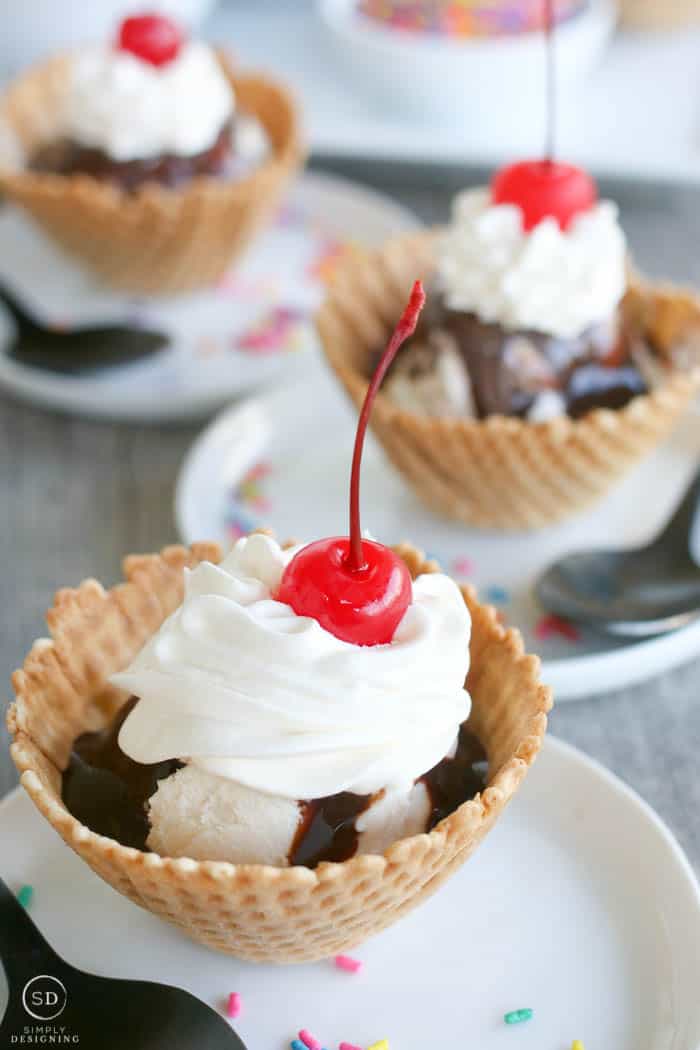 It doesn't hurt that this recipe is also super simple. Anyone can make this delicious and creamy dessert at home! Homemade ice cream doesn't have to be intimidating, it also doesn't have to take all afternoon. Check out the recipe below to see what I mean.
Can kids help make this homemade vanilla ice cream?
Kids can definitely help make this no-churn ice cream! This is a great recipe to break out when you need something fun for little ones to do in the kitchen. There's not a whole lot of work involved and all the steps are simple and easy for little ones to accomplish safely.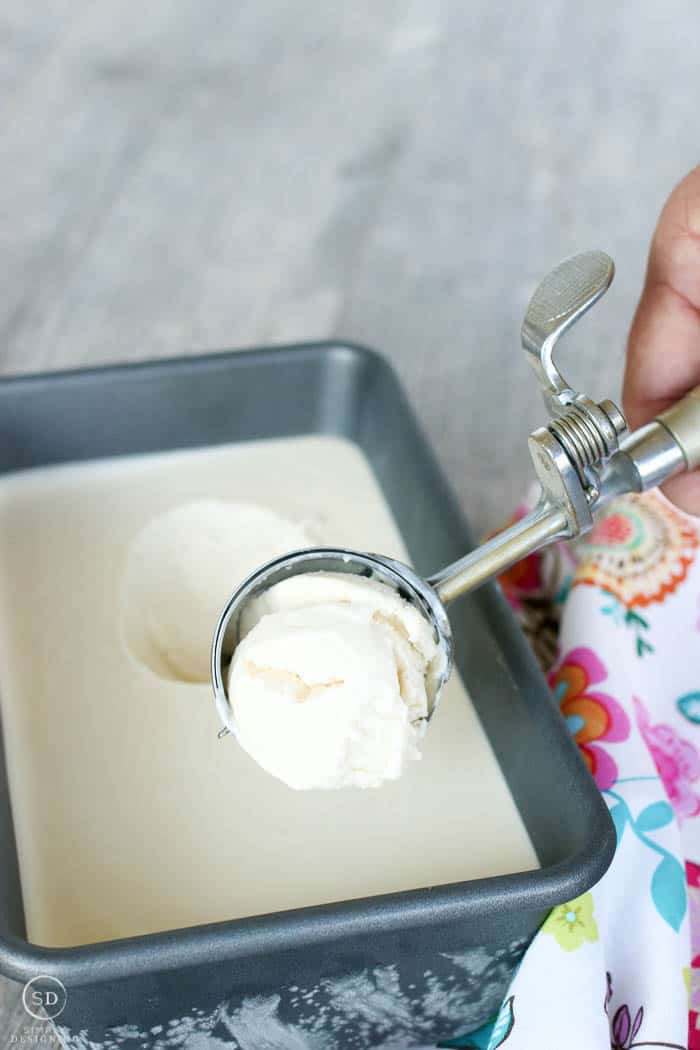 Don't you need special equipment to make ice cream at home?
My homemade vanilla ice cream recipe does not require any special equipment. You'll need a loaf pan, I like to use this particular loaf pan, and you will need other common kitchen items like a hand or stand mixer for whipping the ingredients and a rubber spatula to transfer everything into the freezer dish!
The point: you won't need an ice cream machine, a funny set up for shaking or squishing bags, there's no leaking or dripping or loud apparatus whirring on the porch all afternoon. You can make this no-churn ice cream at home with things you probably already have on hand!
Affiliate links included in this post for your convenience. By purchasing through my links, you never pay a penny more, but you help to support my blog. Thank you!
What you will need to make no-churn ice cream at home:
2 cups heavy whipping cream
1 (14 oz) can sweetened condensed milk
2 teaspoon vanilla extract
1 Loaf pan (I used this loaf pan)
How to make homemade ice cream:
1. First, we need to place the loaf pan or container in the freezer to chill. This will make it easier for you to chill the ice cream to a stiff consistency after it is mixed!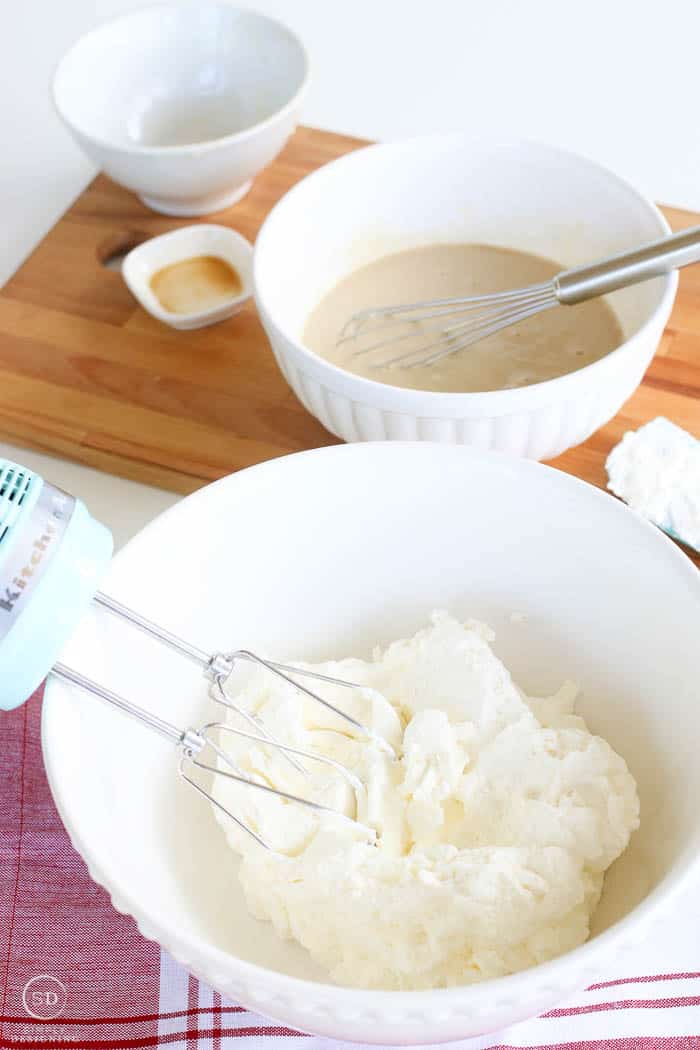 2. Next, in a large bowl, you will need to beat the whipping cream until stiff peaks form. Stiff peaks mean you can turn the bowl over without the ingredients flopping out. The whipped cream should stand up easily on its own when you pull the beaters out!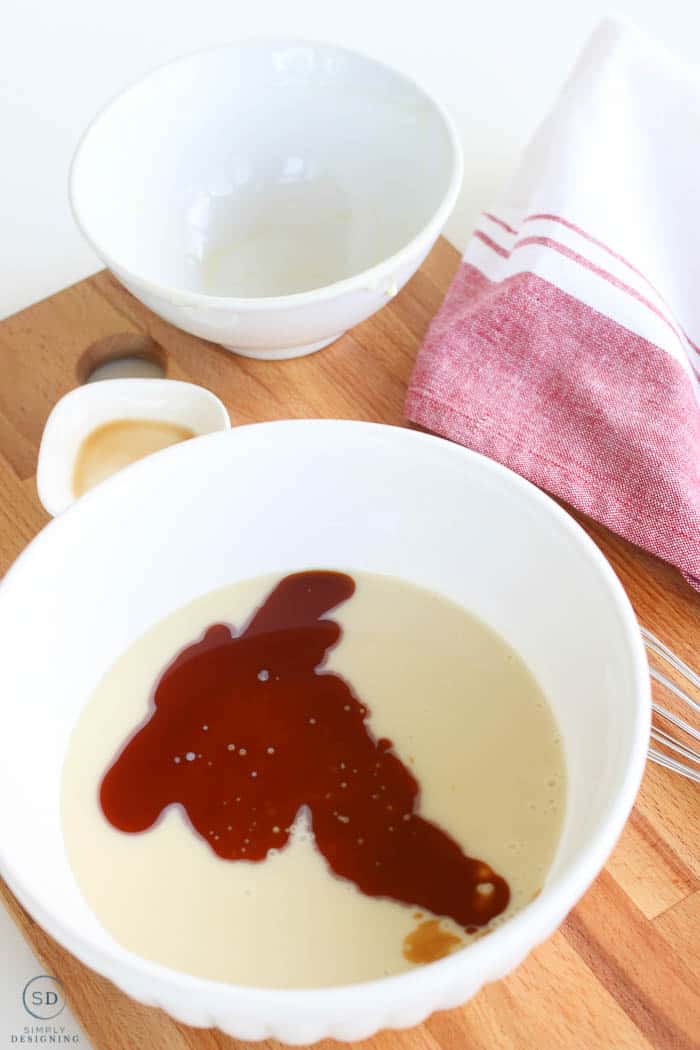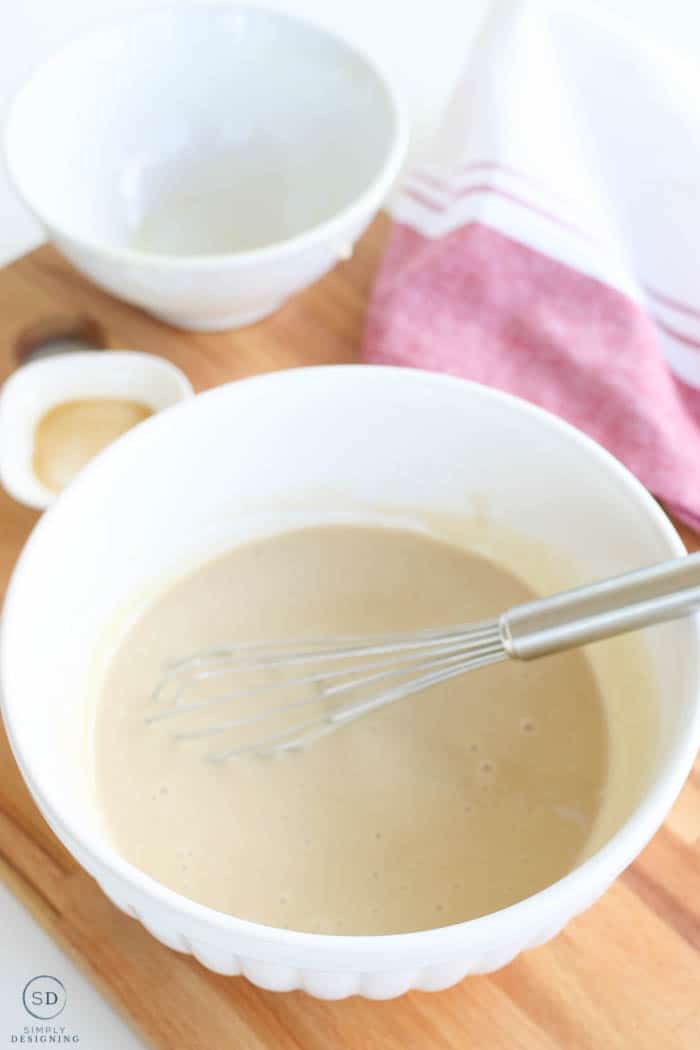 3. In a medium bowl, you will have to whisk together the sweetened condensed milk and vanilla so they are well combined.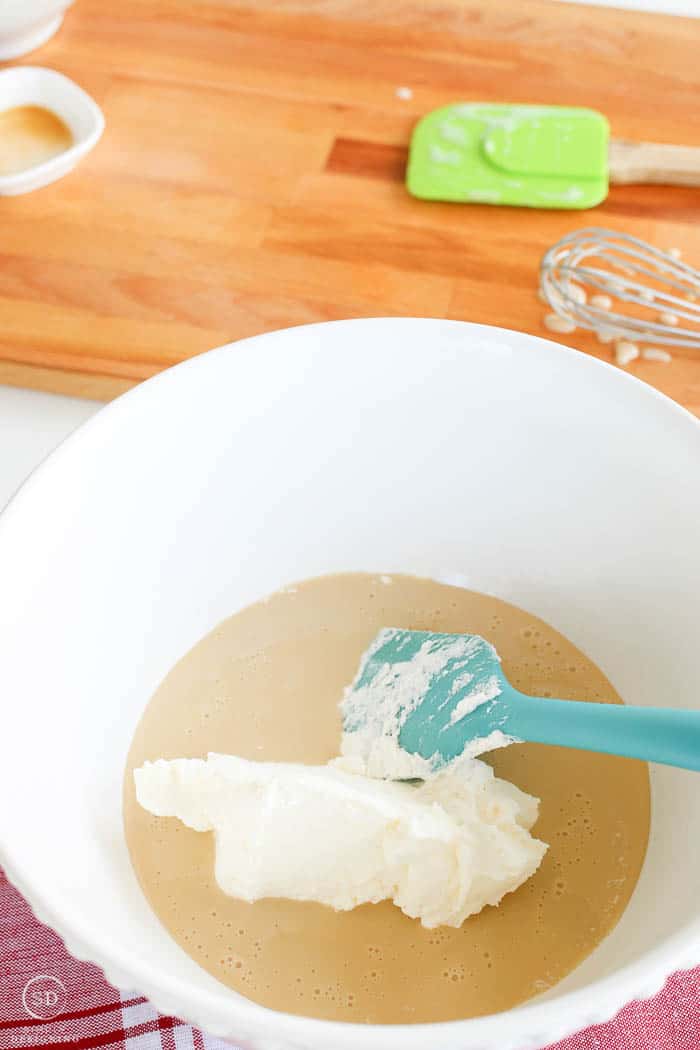 4. Now, using a rubber spatula, gradually and gently fold whipped cream into the milk mixture. Don't be too forceful in your mixing. You don't want to break down the whipped cream more than necessary.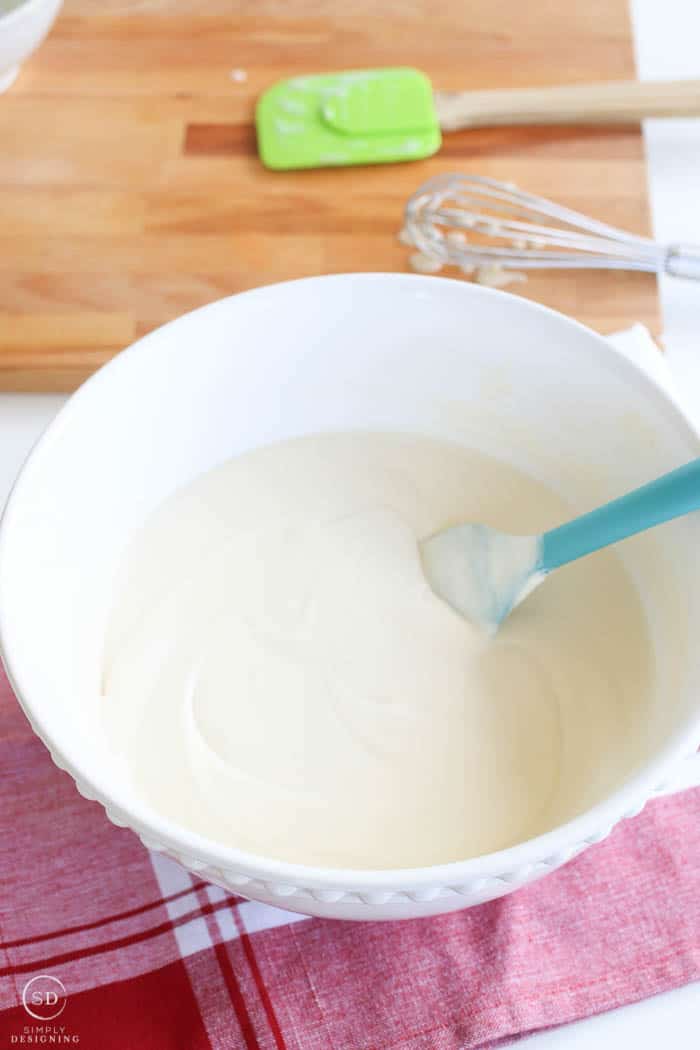 5. It's time to take out the chilled loaf pan or container from the freezer and transfer the ice cream into that container.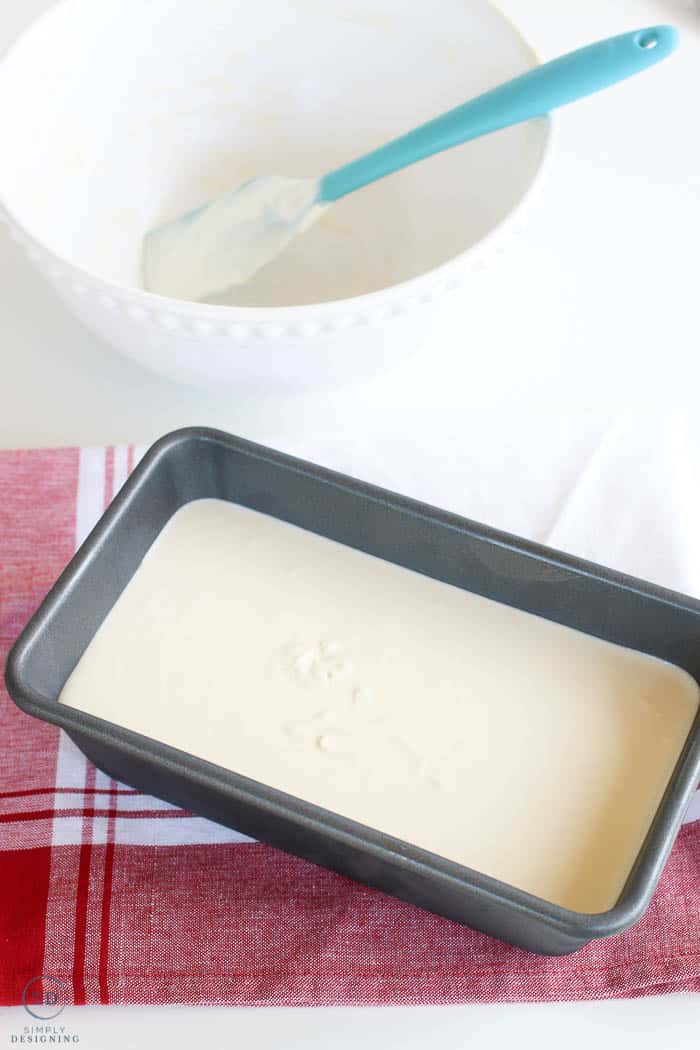 6. Back into the freezer, it goes! You'll need to let it freeze for 4-6 hours or overnight. If you want truly scoopable ice cream I would recommend leaving it in the freezer overnight.
Can I use this as a base recipe for other flavors of ice cream?
This is a great base recipe for any homemade ice cream. You can mix in toppings, add in other ingredients for things like chocolate or fruit flavors, and since you know what is in the recipe you can tailor it to suit your dietary needs if necessary as well!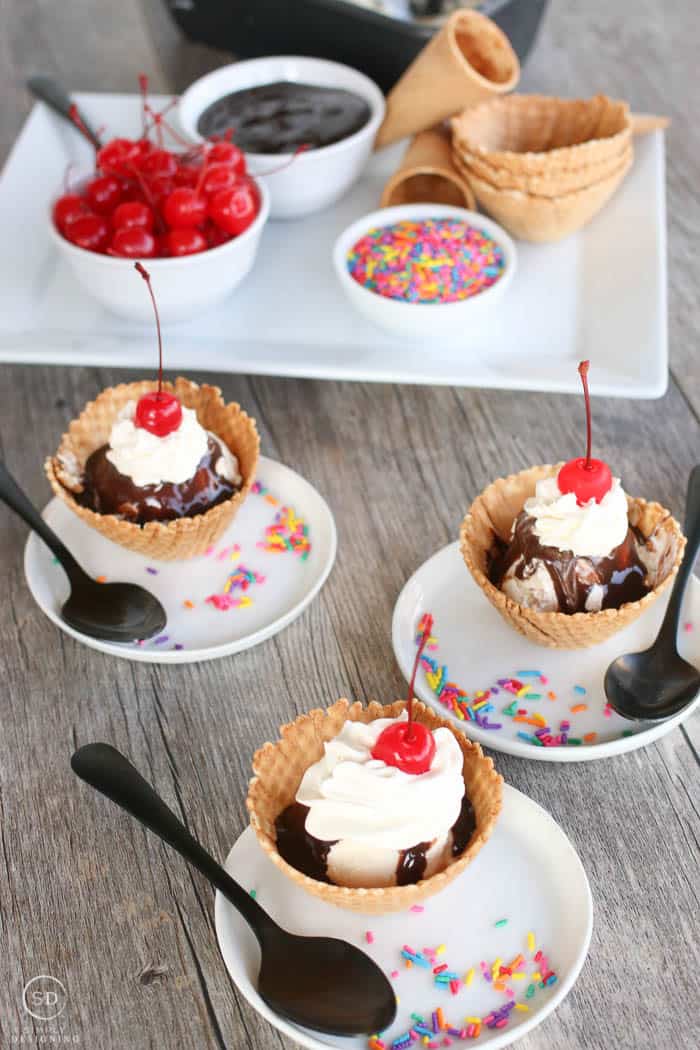 What can I mix into this ice cream recipe?
There are so many great options that will spice things up and create a whole new flavor of ice cream when you mix them into this homemade vanilla ice cream recipe. Here are a few ideas to get you started:
Cookies
Brownies
Sprinkles
Chocolate syrup
Crushed or blended fruit like strawberries, mangoes, or peaches
Mint flavoring or food grade essential oil
Chocolate chips
Peanut butter
Graham crackers
Marshmallows
The list could go on forever! There are endless possibilities. My homemade vanilla ice cream recipe is a great starting point and it will provide the perfect base for all the flavor combinations you can imagine.
Snag the printable recipe below:
Homemade Vanilla Ice Cream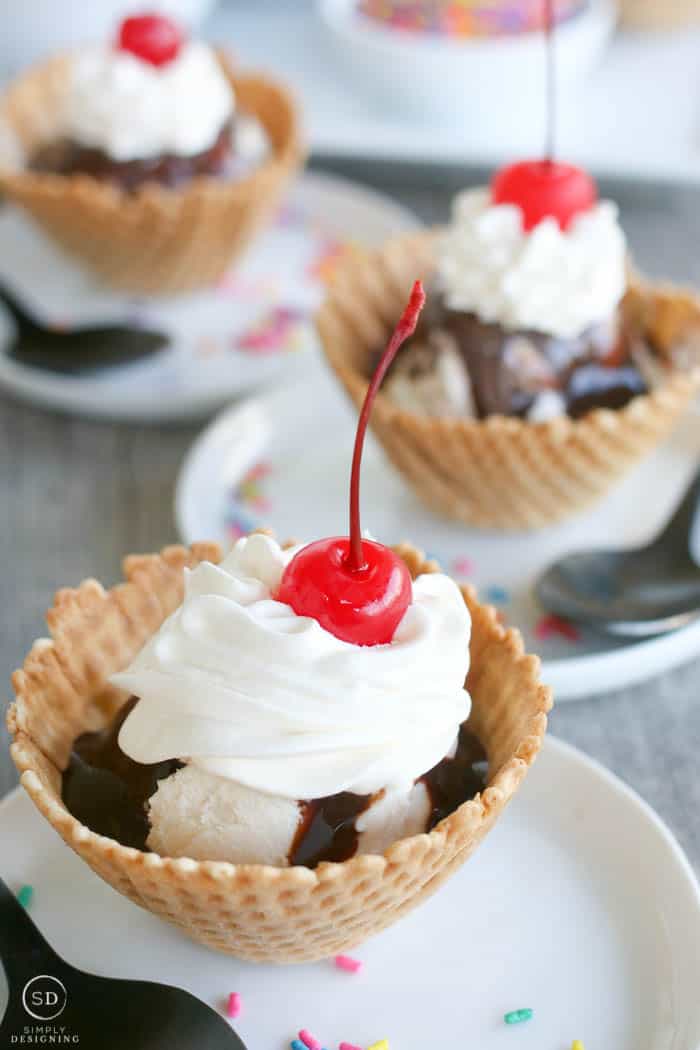 There's never a bad time for homemade ice cream, right?! This no churn ice cream recipe is super simple, takes just three ingredients, and is quite possibly the most delicious homemade vanilla ice cream I've ever tasted.

Prep Time 10 minutes

Additional Time 6 hours

Total Time 6 hours 10 minutes
Ingredients
2 cups heavy whipping cream
1 (14 oz) can sweetened condensed milk
2 teaspoon vanilla extract
Instructions
Place loaf pan or container in freezer

In a large bowl, beat whipping cream until stiff peaks form

In a medium bowl, whisk together the sweetened condensed milk and vanilla

Using a rubber spatula, gradually and gently fold whipped cream into milk mixture

Remove container from freezer and transfer ice cream into container

Freeze for 4-6 hours or overnight

Notes
Use a Loaf Plan like this:
Recommended Products
As an Amazon Associate and member of other affiliate programs, I earn from qualifying purchases.

You might also enjoy: