Father's Day is right around the corner and I've got a really simple and easy Fathers Day Gift Idea that you can whip up in no time at all!  This Fathers Day Tumbler is the perfect gift for the father or husband in your life.  It is also so simple to make and so useful!  My husband loves these tumblers and he can always use another one!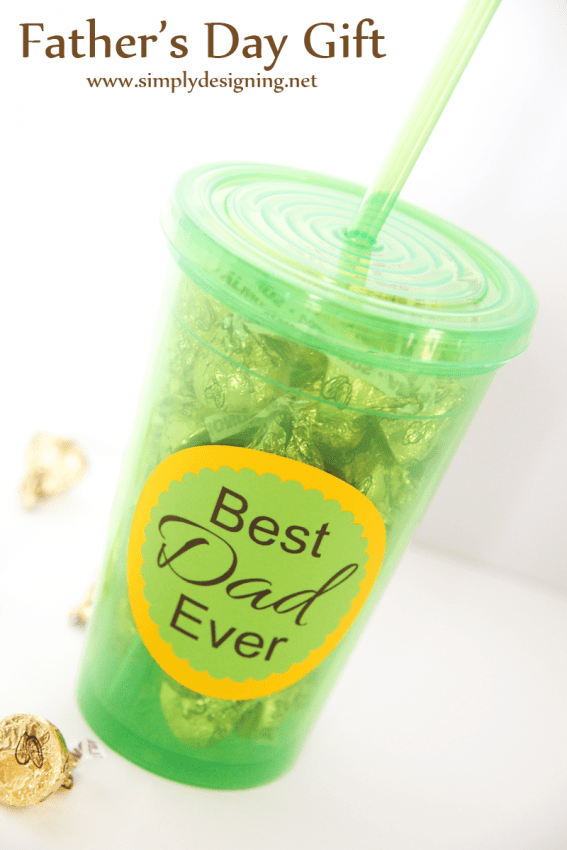 Nearly every day my husband takes a breakfast shake to work.  These tumblers are seriously his favorite!  They are plastic (not like the hard tumblers that crack easily  if they get dropped) and they wash up perfectly in the dishwasher.  We only have a couple of these and I knew he would love another one!  So for Father's Day I simply took a tumbler, a little vinyl and some yummy candy and in minutes, created a fun, customizable gift just for him!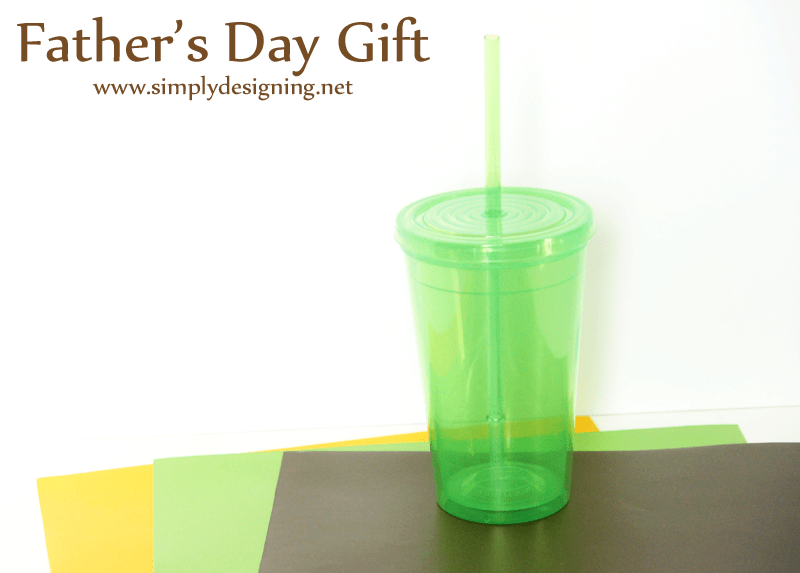 Fathers Day Gift Idea
You Create a Father's Day Tumbler, You Will Need: (affiliate links)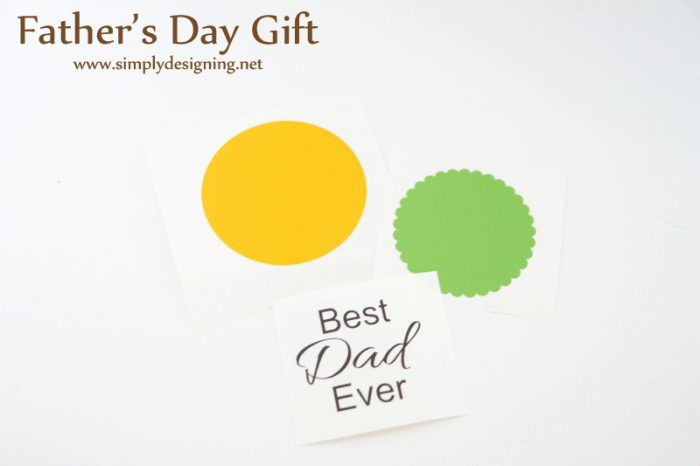 First you will begin by designing your vinyl!  I decided to cut a 3" round circle from signal yellow for my back piece.  Next I cut a slightly smaller scalloped circle out of lime tree green vinyl, and then I cut the words "Best Dad Ever" out of brown vinyl.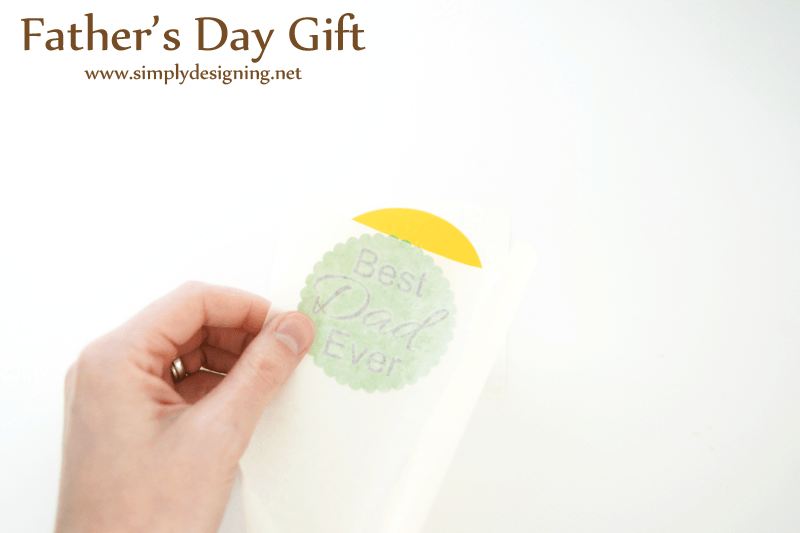 I began layering my vinyl from the top.  I placed my verbiage on my green vinyl, and then I placed all of that onto my yellow vinyl.  Then I placed the entire thing onto the tumbler.  It is easier to line everything up when they are flat on my table instead of on a round surface!  I didn't have any trouble with bubbling this way either!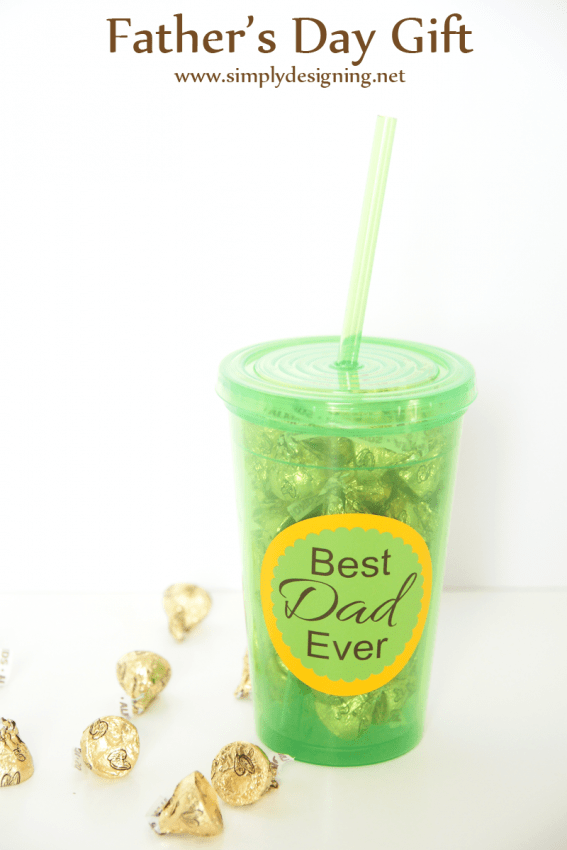 Then simply fill with your husband's or father's favorite candy!  You could also put a tie or other gift into the tumbler as well, the options are really endless!
And in just a few minutes, you have a simple, practical and tasty gift for Father's Day!
Here is another favorite Fathers Day Gift Idea you might like: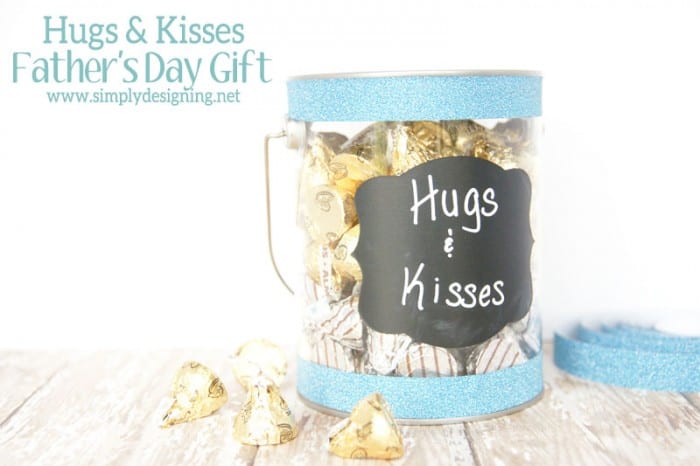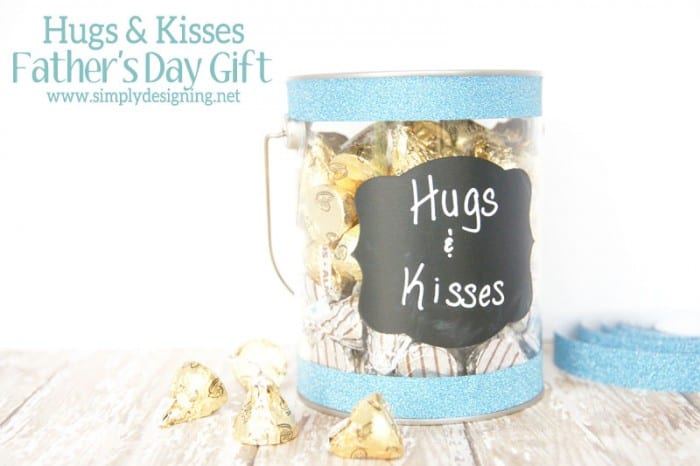 Hugs and Kisses Fathers Day Gift Idea