What is the weather like where you are at!?  Here in the Midwest, I am still bundling up to stay warm!  Don't get me wrong, I am happy that I don't have two feet of snow to dig out of at the moment, but it is freezing.  And the cold is making me want to bundle up, crank up the fire, drink a yummy and big salted caramel hot cocoa and not leave my house…ever!  Ever since the holiday decor came down, my home is feeling barren and so is my front door.  So today I decided to brave the cold to pick up a few supplies and whip up a really cute and Cozy Sweater Wreath to warm my home and my front door!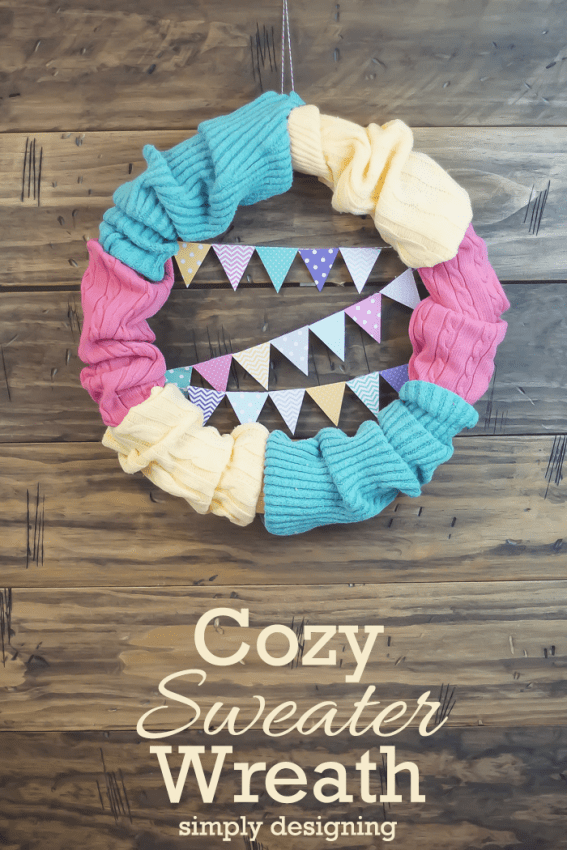 [shareaholic app="share_buttons" id="7382499"]
Subscribe to the Newsletter
Subscribe to get the Newsletter and gain Access to a Library of Free Printables!