I love fall and I love tasty warm drinks!  I don't drink coffee though so I often drink other yummy drinks like hot cocoa, my vanilla steamer or this amazing caramel apple spice cider!  I first discovered this drink at Starbuck's.  And this caramel apple spice cider is just as good as Starbuck's but is so simple to make in your own home with just a few ingredients.
It is just as good because the sweet gentleman who was helping me order that day told me that they actually sell the syrup so you can make your own at home!  So I snatched my tasty drink and a bottle of syrup and went home to make my homemade version of Starbuck's Caramel Apple Spice Cider!  And guess what?  It tastes just as good as it does when you buy it at Starbuck's!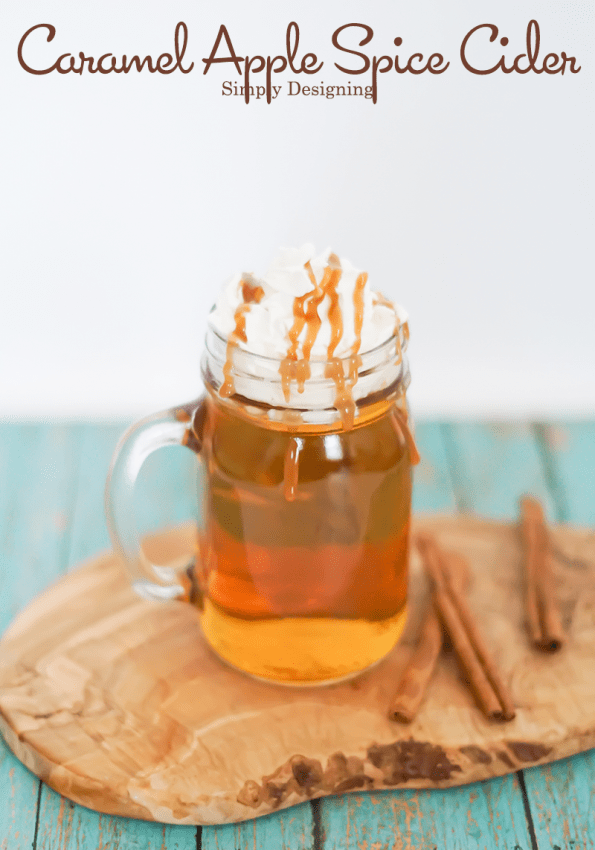 [shareaholic app="share_buttons" id="7382499"]
Subscribe to the Newsletter
Subscribe to get the Newsletter and gain Access to a Library of Free Printables!