My obsession with warm winter drinks is a bit out of control this year!  The weather here is so cold, but yet there is no snow to make it pretty so we are experiencing a cold but sad looking winter and I am trying everything I can to stay warm!  My latest creation is this delicious Salted Caramel Hot Chocolate and it is to-die-for!  It is incredibly rich and savory and is the perfect drink to share with a friend!  So come snag this recipe and pin it for later too because you will want to make this again and again until warm weather hits.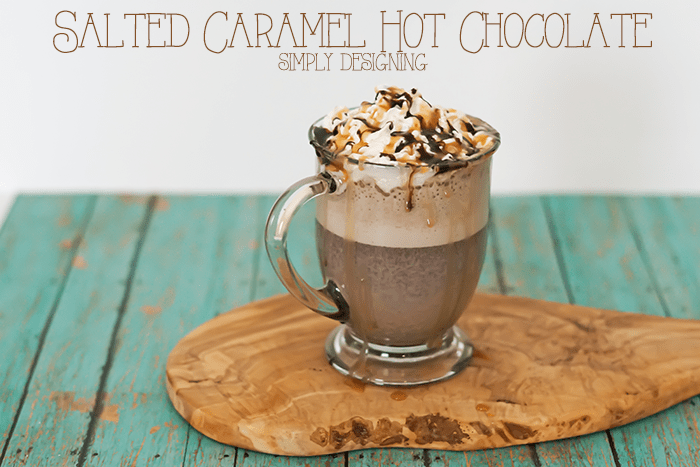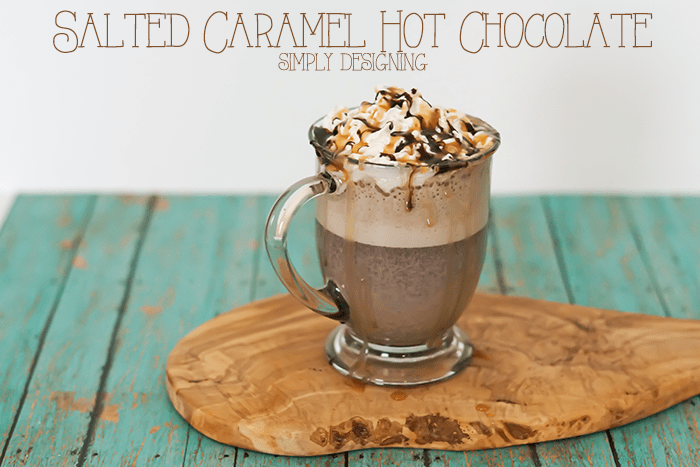 This post contains affiliate links but clicking on them does not increase your cost at all.  Thanks to Torani for sending me this syrup.
Salted Caramel Hot Chocolate
Ingredients:
2 cups milk
4 tablespoons Torani Salted Caramel syrup
Your choice of hot cocoa mix or use Torani Dark Chocolate Sauce to make the milk chocolate
Whipped Cream (optional)
Directions:
Warm your milk up.  You can do this either in the microwave, over the stove, in a Vitamix (see here for more details on how to do that!) or in a Epica Automatic Milk Frother and Heater to get your milk extra frothy.
Stir in your hot cocoa mix or Torani Dark Chocolate syrup to make your hot chocolate base.
Mix in the Salted Caramel syrup.
Top with whipped cream if desired.
Swirl a bit of Caramel and Chocolate sauce on top!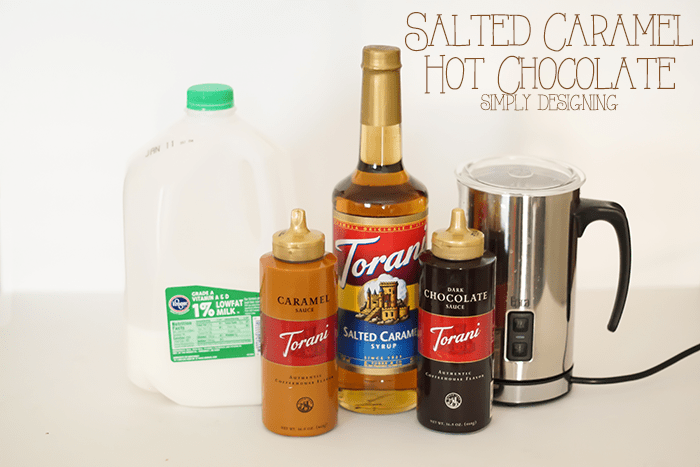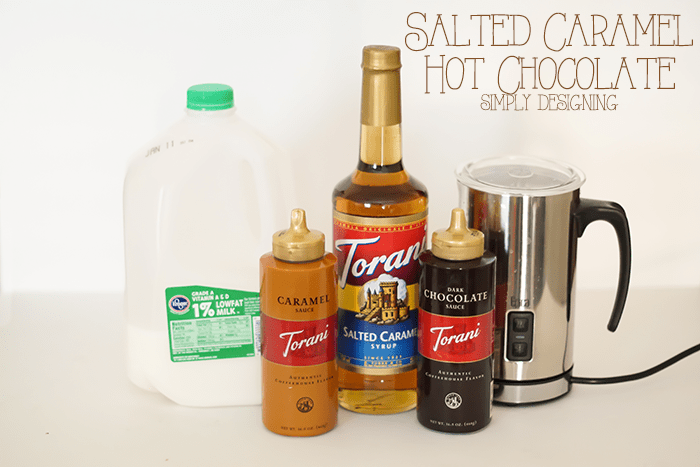 This Salted Caramel Hot Chocolate is really quite delicious!  It is also very rich so be sure to grab a friend or two to share this delectable drink with!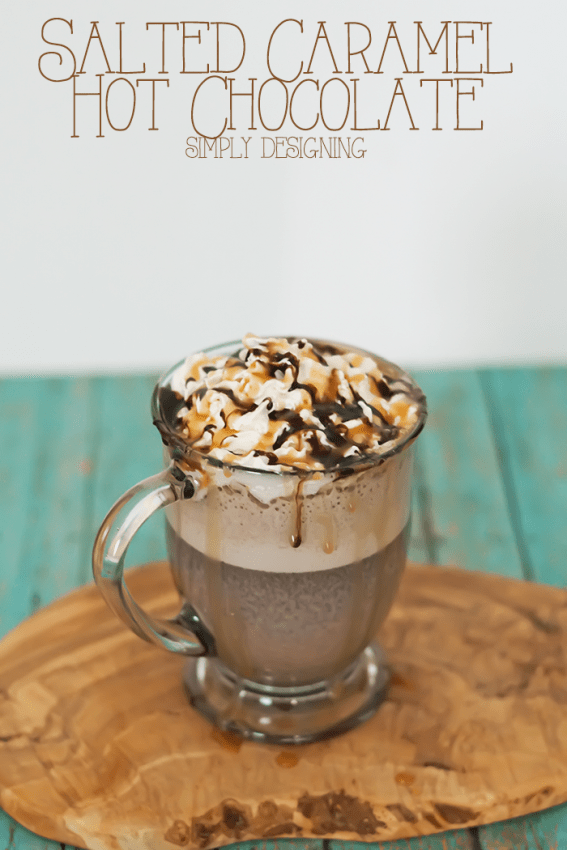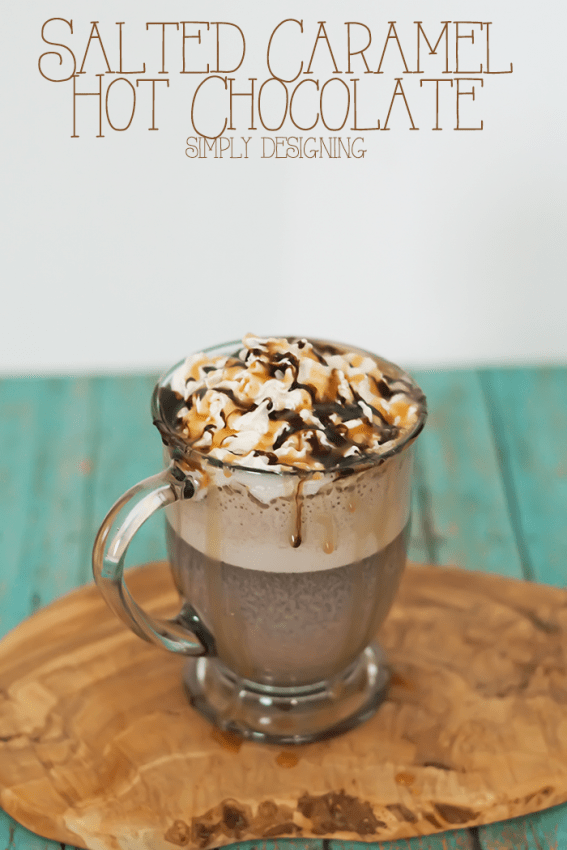 And if you like this recipe, you might also enjoy these tasty drinks too: